Motivational Maps® Accreditation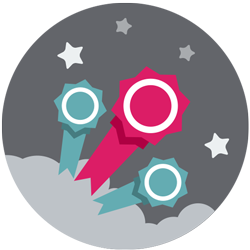 We help leadership and development professionals become accredited in Motivational Maps® to use within their teams and clients.
We are a key distributor and the premier accrediting body for Motivational Maps® in the UK. We hold the top-level status,that of 'Senior Practitioner' which means we work directly with the creator of Motivational Maps®, James Sale, to train new practitioners.
What's the difference between an Internal Maps Practitioner and a Licensed Practitioner?
The difference is simple. It's about who you work with when using the tool. Internal Maps Practitioners are trainers, facilitators, coaches and managers employed by the company to whom they would like to deliver. Licensed practitioners are external trainers, facilitators, coaches and consultants who would like to deliver Motivational Maps® to their clients.
As an Internal Maps Practitioner, you can:
Build an in-house network of maps experts with the power of Motivational Maps® at their fingertips;

Be able to have those who know your business best, deliver the solution to teams;

Have a greater opportunity to further embed the language of maps in the business by connecting it to day to day operations, internal leadership and development programmes and people strategies.
As a Licensed Map Practitioner, you can:
Differentiate yourself from other coaches, trainers and consultants;

Embed this tool within your own existing practices;

Add greater value to existing clients;

Access new clients by offering a new and different approach.
Not to mention the fact that you will get cost effective use of the tool, be able to join a network of leadership and development professionals, access to a tool which is new and fundamentally different to traditional behaviour based psychometric tools.
Our accreditations come in three formats.
An online programme enabling you to complete your accreditation any time, any place and anywhere. Additional support is given through webinars with one of our expert trainers.

A fast-track course which requires up to five hours pre-work before attending a one-day training session.

Our standard course which requires no pre-work – you will learn everything you need at a two-day Maps training session. During this course, you not only receive what you need to get started with Maps, you'll also have time to practise using real Maps with real people and get expert advice on how to use them in your business.
Accreditation testimonial
Julie Woodman, Director at Learn2 Consulting Ltd.
"I really enjoyed and benefited from Motivational Leadership's Online Accreditation Programme. The individual and personal nature of the online Programme suited me perfectly. I'm often conscious of not wanting to take up too much of the tutor's time when I'm on a group workshop, but this simply wasn't the case with the on-line programme as we had all the time we needed. It was a very enriching experience."
If you would like to receive a complimentary map then please contact our leadership trainers and we will send you one over completely free of charge. Or find out about how to become accredited in Motivational Maps® by contacting us on: