High performance leadership development

Why bother to develop leaders?

Well for a start they account for 70% of the variance in employee engagement. Not to mention that 50% of those who leave a company do so because they want to get away from their boss.
Never before has there been a more important time to get leadership right.
At Motivational Leadership we use Liberating Leadership® a proven and award-winning approach to leading and developing high performance. The Liberating Leadership® process is based on 25 years of research and testing and includes tools, which together, act as a blueprint for managing people.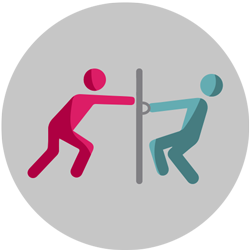 Our practical programme enables leaders to move from a transactional push style of leadership to a transformational pull style.This is a style which will deliver sustainable improvements to the bottom-line. Leaders will learn how to connect their self-awareness to the impact they have on their organisation.
Leaders participating in this programme will:
Be shown how to develop the mindset of a high-performance leader;

Build vital skills to deliver better business performance through people;

Understand how to harness the natural drive and motivations of their team in a sustainable way.
Results organisations can expect from this programme include:
Reduced staff turnover;

Reduced absenteeism;

Reduced spend on recruitment;

Increased staff retention;

Increased morale;

Increased employer and product reputation;

Increased ability to manage changes;